Mission
Securing Justice for clients expeditiously by every possible legal means.
Objectives
To understand the client needs better. To constantly upgrade and maintain effective communication with the clients. To implement, maintain and constantly innovate ways to make the process of obtaining justice simpler for the clients. To broadbase the service offering without losing form on speciality by associating with experts in various fields to deliver more comprehensive service to clients. To implement systems to plan, conduct and review the business process periodically to achieve better quality of service.
Consultation
It is of three types:-
Consultation of papers presented by clients.
Oral Consultation.
Online Consultation.
This naturally involves reading of the documents which is time – consuming. Further, the client may not have produced all the documents required for a comprehensive opinion. In such cases, second meeting may be necessiated.
This normally require one time sitting for a short duration of within 30 minutes. Meeting of clients shall be strictly by appointments. Fixed through a visit, letter, or by phone. When a client calls over telephone
You don't need to even make a call to us to know about our service updates! Saving your valuable time, energy and money is our top priority. Get lightning speed updates on your Case Filing, Legal Opinions, Court Updates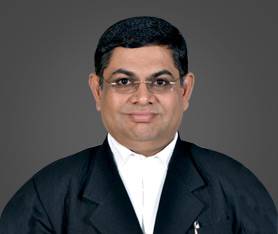 V.P.SARATHI
Chief Legal Advisor
The lawyer was an expert in my legal issue. The lawyer gave me the right guidance. The lawyer helped me in taking the right decision going forward.
– Gaurav Singh Manhas
It was a good experience. He answered all my queries within half an hour which shows his experience and knowledge.
– Fathima
Excellent service sir! Thank you so much!
– George
As an NRI, I was worried if I could get a quality legal service . But, you relieved all my pains of visiting India for the legal matters. I am grateful to you sirs!
– Sudha