We are the first and best law firm in India providing online legal service for more than 20 years. With the rich experience of three generations of lawyers, a network of more than 100 lawyers spread across all major cities in India and every town in tamilnadu, we are providing sterling legal service within India and for non resident Indians (NRIs).
Our best lawyers are experts in every field of law. We have advocates for family laws, advocates for civil laws, advocates for criminal laws, advocates for property laws etc., Our attorneys having law office in Coimbatore and other cities are providing legal advice to numerous clients every day.
Our chief legal adviser Mr.V.P. Sarathi has completed 28 years of legal practice in India on various fields of law. With his rich
experience nationally and internationally, he is providing both online and offline legal advice to clients in India and for NRIs. His videos on Youtube under the channel name VPS Law Firm are very popular.
Besides the legal profession, Mr. V.P. Sarathi is a well known human rights defender in India and abroad. He has been invited to present lectures in several international forums on human rights including United Nations' Commission on Human Rights in 1997 at Geneva.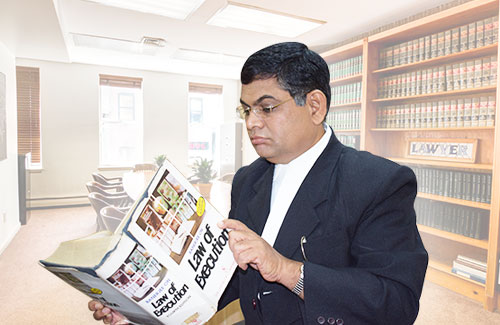 His lectures in colleges and universities are very widely appreciated. He travel to villages in India to spread awareness on human rights. He provides free consultation on human rights.
He has published several booklets on human rights and regularly takes up human rights issues with the Government officials and to the media. He takes part in lawful public protests on human right issues. His speeches on human right issues have been broadcast in All India Radio and telecast in television channels.
He regularly interacts with the National Human Rights Commission, National Commission for Women, State Human Rights Commission to take up the causes of poor and disadvantaged sections of society.
He is the Founder-Convener of Lawyers Group of Amnesty International which is a world- renowned human rights organization. He is one of the founding trustees of J.Krishnamurti Study Centre in the city and other institutions viz., Coimbatore. Consumer Cause besides the Human Rights Cell of Coimbatore District Bar Association.
We have more than hundreds of clients in the United States of America, United Kingdom and other parts of the world. In India we have our law offices in all major cities like…
Why Us?
In India and NRIs choose our legal service because of our longstanding track record of confidential and smooth service to the complete satisfaction of every single client. We try to ensure peace of mind for our clients by every possible legal means. Our clients have often felt the great quality of our legal service compared to other law firms and lawyers. We have set the benchmarks for highest standard for lawyers towards the clients, court and other lawyers. We have the best lawyers who have mastered the art of court craft!
But our legal fees is very reasonable compared to its quality by other lawyers and law firms. We have a dedicated research team of lawyers who provide the case laws of the Supreme Court and High Courts which are relevant to the case of our clients within minutes. Therefore our lawyers are always staying updated in the changing legal scenario.
Reviews
VPS Law Firm
Average rating:
0 reviews