Our Corporate lawyers are providing legal advices to several companies in India. These company lawyers are providing advice on all Commercial and business operations. if you want to patent your product our patent lawyers and trade mark lawyers will ensure your copyright is protected. Our labour law consultants and intellectual property lawyers are well known for their best legal advice in Coimbatore and other cities in India.
The disputes between partners are handled efficiently by our lawyers for partnership firms. We protect the companies from false cases and by drafting foolproof legal documents like contracts, memorandum of association and articles of association. We have successfully won several cases for companies filed by registrar of companies. [ ROC ]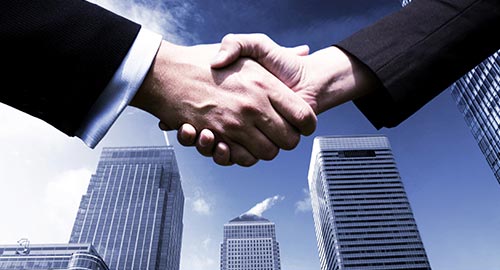 We have successfully won cheque dishonour cases under Negotiable Instruments Act for several companies in Coimbatore and other cities in India. We have successfully ensured collation of crores of rupees for our clients by filing suitable cases for recovery of amount due from their debtors. We have also successfully handled hundred of complaints before the consumer court in Coimbatore and other cities.
Intellectual Property Lawyer Online India
The term Intellectual Property (IP) reflects the idea that its subject matter is the product of the mind or the intellect. These could be in the form of Patents; Trademarks; Geographical Indications; Industrial Designs; Layout-Designs (Topographies) of Integrated Circuits; Plant Variety Protection and Copyright.
IP, protected through law, like any other form of property can be a matter of trade, that is, it can be owned, bequeathed, sold or bought. The major features that distinguish it from other forms are their intangibility and non-exhaustion by consumption.
IP is the foundation of knowledge-based economy. It pervades all sectors of economy and is increasingly becoming important for ensuring competitiveness of the enterprises.
Patent Lawyer Online India
Trade Mark Services
Trade Mark registration
Opposition proceedings and cancellation proceedings.
Trade Mark watch and renewals.
Patent searches in all jurisdictions.
Patent drafting in the field of Biotechnology, Electronics, Mechanical Engineering and Chemical Engineering and Life Sciences.
Patent prosecution.
Patent Watch.
Copyright and Design registrations and prosecution.
Investigation and raid actions in cases of infringement and counterfeiting
Intellectual property due diligence.
Drafting and drawing the framework for Intellectual Property of companies.
Licensing of intellectual property
Training for Intellectual Property provided to in-house lawyers and brand protection managers of companies.
Passing off actions
Reviews
VPS Law Firm
Average rating:
0 reviews